Could batteries be threatened by new forms of energy?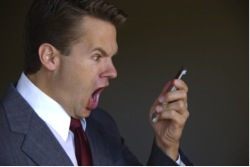 It is remarkably impressive how nowadays cell phone batteries have great power over us. How many times have we done inexplicable things just to find a plug or a charger because the battery died at precisely the wrong moment, in the middle of an important conversation or while you are waiting for the most important call of your life?
The truth is that the power requirements of new technologies of communication for mobile devices and innovation towards new applications are growing much faster than the advances in battery capacity.
Nowadays, cell phone battery life is the main let down of mobiles and consumers take it as an important decision criteria when buying a new one. Some manufactures have managed to develop solutions like for example the Motorolla RAZR MAXX or Mugen extended battery that will hold more than 20 hours of talk time. But this doesn't stop here,  in order to search for energy elsewhere other innovative technologies are being developed.
The Human Battery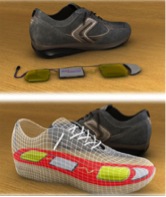 This is a very interesting project conducted by Tom Krupenkin, an engineering professor at the University of Wisconsin-Madison and president of Instep NanoPower in Madison, WI. The objective is to capture the energy that people produce while walking and convert it into electricity and use it to charge portable electronics such as cell phones and music players.
The idea is to have fluid-filled sacs in the heels of the shoes so as a person moves the fluid would flow back and forth, generating electricity. The study plans to generate 10 watts per step; which would be more than enough for a phone call. This would mean that one person could talk for as long as he/she walked in these shoes. Moreover, the electricity would be free!
Moreover, let's take a look at an option closer to us: Orange Power Willies (50 Best Inventions of 2010, according to Times Magazine). Along with renewable energy experts, this boots were created with built-in power generating soles that turn the heat of your feet into electricity, using thermo electric modules constructed of semiconductor material. Meaning the hotter your feet get by walking, running or dancing the more efficient they will be. You could then connect your mobile and charge it.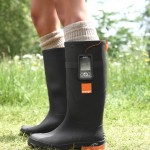 Another option is portable fuel cells for consumer electronics which are now becoming popular.  It began in 2009 when Toshiba launched its Dynario fuel cell, battery recharger that could produce enough power in 20 seconds to charge two mobile phones. Only 3000 were produced and all were sold demonstrating the demand for this type of products. According to the research director of Pike Research in London, the problem with fuel cells is adapting them to certain standards. For example, getting certified flammable fuels for the environment or prove they are safe to take on planes.
Portable fuel cells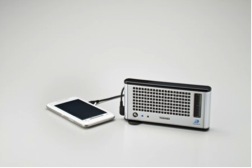 In the near future, Lilliputain Systems of Wilmington will be introducing a pocket sized butane-powered fuel cell that can charge your cellphone battery up to 20 times. Even though the final price hasn't being decided it will cost between $150 and $200 and the fuel cartridges between $2 and $5.
Solar Flair
What is the main source of energy on Earth? Yes, the sun; why not keep it that way? Portable solar energy generators use photovoltaic panels to turn sunlight into talk time, game time or music time. Products of this type exist now and are safe to take anywhere but still there are not many in the market. Solarkindle, produced by SolarFocus, is a solar powered cover e-reader. With a cost of $80, the SolarKindle will let readers use it for three months without plugging it in.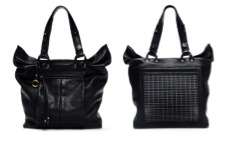 Similar to this, solar-powered bags are offered with charging battery packs allowing you to plug any device like your mobile to the bag and start using it.
Moving more into the future, Duracell's new Wireless Charging Card (WiCC) for smartphones is integrated with circuitry found in the company's charging cases, a NFC antenna (Near Field Communication, used in WIFI) enabling charging of mobiles without plugging it in. With only the size of a media card this could be a new revolution for extending battery life!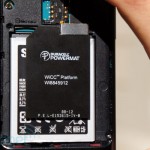 Even though batteries will not disappear in the near future, new forms of energy like the ones mentioned will soon become part of everyday life 시알리스 가격.
References:
http://www.businessweek.com/magazine/tom-krupenkins-power-shoes-12012011.html
http://www.gizmag.com/toshiba-dynario-portable-fuel-cell/13580/
http://www.lilliputiansystemsinc.com/news.php?id=10
http://www.solarmio.com/en/SolarKindleLightedCover.aspx
http://www.crunchwear.com/instep-nanopower-electrowetted-insoles-are-out-of-this-world/
http://www.pcworld.com/article/228189/why_your_smartphone_battery_sucks.html
http://www.youtube.com/watch?gl=US&v=WLLNFWehfl8
http://www.tech2date.com/duracell-powermat-releases-wireless-charging-card-for-any-smartphone.html