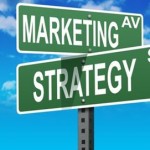 The world is constantly changing, evolving but there has been an abrupt revolution, one that has altered our lives and with it, the way we do business.
Technologies, and more precisely smartphones are allowing users more freedom, more power of social connectivity and more availability of information and knowledge. Enterprises are facing a growing need to  integrate with digital media in order to survive in their businesses. The doors to mobile marketing and commerce are opening to rule.
But what is exactly mobile marketing? According to the French Mobile Marketing Association it is a "set of practices that enables organizations to communicate and engage with their audience in an interactive and relevant manner through any mobile device or network" . More exactly, according to professor Andreas Kaplan mobile marketing is "any marketing activity conducted through a ubiquitous network to which consumers are constantly connected using a personal mobile device". [1. Kaplan Andreas M., 2011, If you love something, let it go mobile: Mobile marketing and mobile social media 4×4, Business Horizons, 55.] But mobile doesn't only mean one new channel for marketing, there's a multiplicity of channels consumers are using repeatedly through their mobiles, and the duty for companies is to look for those activities which are the most relevant for their consumers. This concept has been applied via SMS, MSM, in mobile game marketing, mobile web  marketing, through Bluetooth, WAP and Irda infrared, and has also been growing with the introduction of QR codes, apps, proximity systems like NFC, location based services and user controlled media.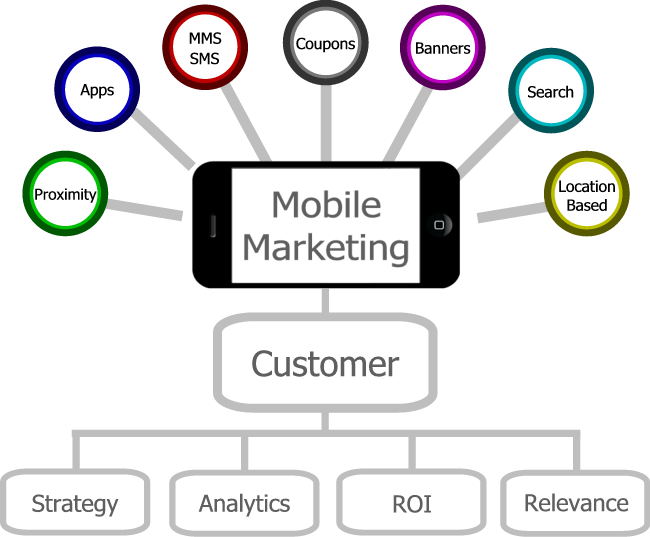 Reaching consumers is a company's first goal when marketing is the purpose, but reaching your consumers at a personal level is the ideal. With mobile marketing even direct mail and telemarketing are left to one side. Your brand is metaphorically "in the pocket of your consumer". But it isn't that easy; brands have to analyze and invest money in searching for relevancy, and examining consumer behavior, when, where, why and how their customers will most probably view and experience their merchandising and generate the desired final transaction. Probably the communication will have to be as rich and interesting as the content of the channel being used in order to be relevant for the user.
But the mobile world is growing exponentially hand-in-hand with mobile marketing and commerce. Creating mobile apps for comparing prices, using the numerous channels in our mobile phones for making transactions and simply creating mobile solutions for consumers is what companies have to do so as not to be overtaken.
4.8 billion people own mobile phones worldwide. There are 1.2 billion mobile web users. By 2014 mobile Internet is expected to surpass desktop Internet. The number of active Facebook users will hit the 1 billion users this year. What are companies waiting for? The time is now.